The International Diamond Week in Israel (IDWI), a boutique show hosted by the Israel Diamond Exchange (IDE) was held from February 10 – 12, 2020, in Ramat Gan.
The annual event, themed "I Love Natural Diamonds", featured about 200 Israeli, Indian and US-based exhibitors, with products ranging from polished natural diamonds to semi-precious gemstones and jewelry settings, something for everyone.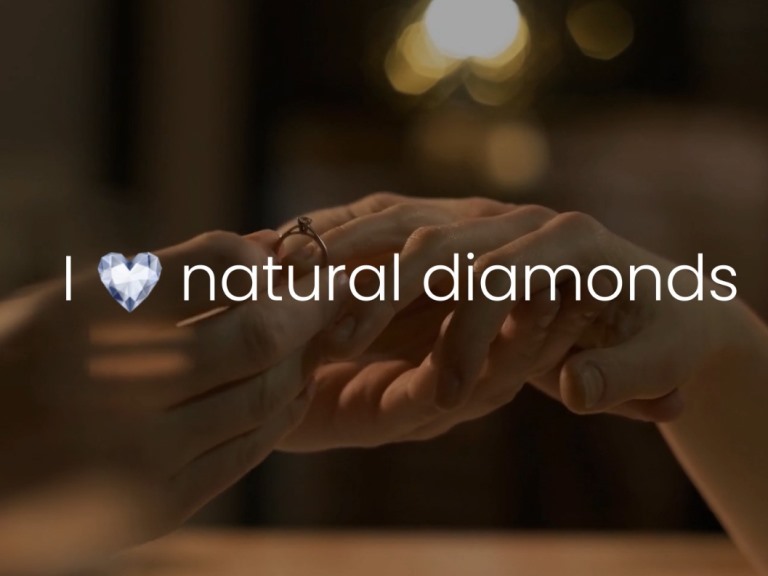 In his opening remarks, IDE President Yoram Dvash welcomed the 300 diamond buyers from 18 countries who attended the show. "I am delighted to see all the distinguished guests who came from Israel and abroad." Following a brief run-down of what the next few days would look like, Dvash added "We are at the beginning of 2020 and we very much hope that this year will be one of recovery in the markets. In light of the reductions in rough allocation by some producers, shortages have been created and demand for certain goods has grown." He concluded his speech with "We hope that this trend will continue in the coming months, and will create new opportunities for the world diamond industry."  
Other than the opportunity to network and trade with a wide range of exhibitors, visitors were eager to hear from the International experts who were invited to share their insights on the various challenges natural diamond traders currently face.
Making Challenges into Opportunities
During his keynote entitled "Making Challenges into Opportunities", Martin Rapaport, President of the Rapaport Group, spoke of the importance of upholding values in marketing diamonds, especially to the next generations who are looking to make a change in the world. In addition, he called upon the diamond producers to reduce the prices of rough diamonds by 30% to ensure market liquidity and stressed once again the importance of generic marketing.
In conclusion, Rapaport also spoke of the power of diamonds, saying "diamonds mean something because they are worth something," and called on diamantaires to sell value and meaning rather than sparkle or a certificate.
Other topics that were discussed were the increase in demand for "Traceability & Provenance from Supply Chain to Manufacturing and Retail", which was tackled in the form of a panel discussion hosted by Senior Analyst & News Editor Avi Krawitz, followed by a lecture on the role of e-commerce in selling diamonds.
The boutique show, hosted exclusively for natural diamond traders, offered buyers three complimentary nights at local hotels. Although this year saw more international buyers and delegations than previous editions, the recent epidemic in China was the reason buyers from East Asia were not able to attend.
Given the postponement of the HKTDC Hong Kong International Diamond, Gem & Pearl Show from March to May, many exhibitors at the show were excited for an opportunity to showcase their goods. At the moment Diamond markets remain quiet as the coronavirus has reduced value across the supply chain. Jewelers in China and Hong Kong remain closed, and the lack of Chinese tourism will likely have an impact on European and US luxury brands.
If you're a jeweler looking for content to share, here's a link to Israel's first video within the "I Love Natural Diamonds" campaign, which serves to differentiate real from fake diamonds.