I am in the diamond business, I'm in the jewellery business, I sell expensive watches, is this you?
I'd like to use a quote that I wrote in another article many years ago.
A marketing guru was having dinner with the chairman of Rolex. A friend of his stopped by the table to say hello. He turned to the Chairman of Rolex whom he recognised, and asked "how is the watch business going?" His response was I do not know. There was a pause and clearly awkwardness at the table, how could the head of the most successful watch company in the world not know how the market was. The chairman smiled and said, "Rolex is not in the watch business, we are in the luxury business".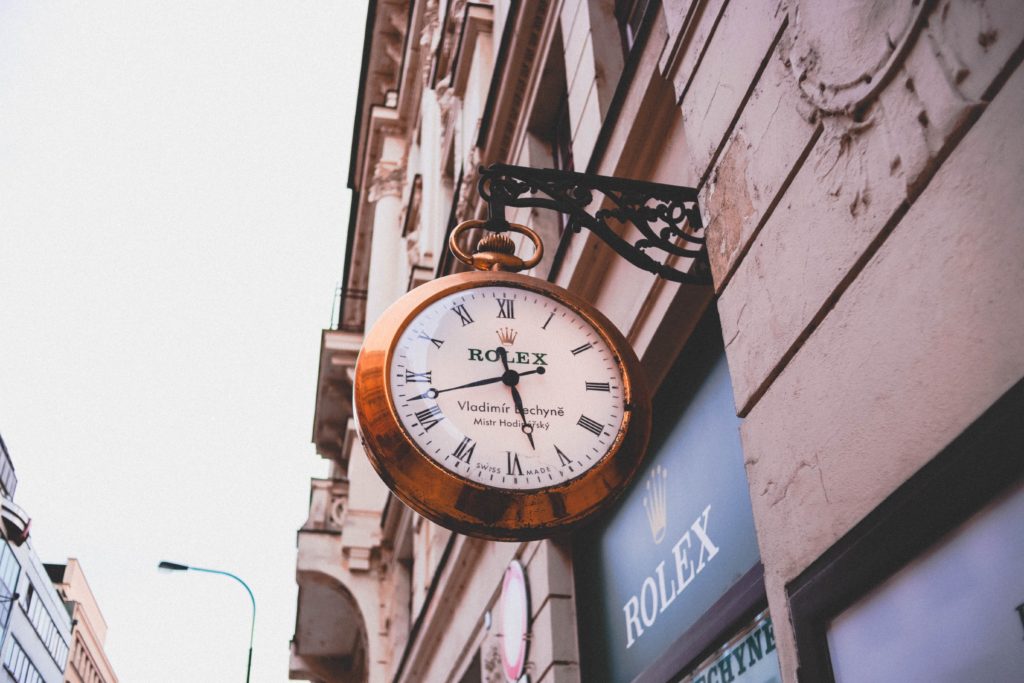 Now before you start shaking your head and saying well of course Rolex can say that ,and you can reel off a whole bunch of other names, I know and you know that you're not Rolex and you probably never will be and so therefore how relevant is this quote to you?
humour me, and you will see where I'm going.
You don't have to be Rolex to learn from Rolex, you don't have to be Amazon To learn from Amazon, nor do you have to be the most sophisticated store in your city to learn from them.
If today you were to walk into your establishment and ask yourself how do you want your customer to feel when they walk into your store, workshop, showroom? What would the answer be?
If you're not sure what I mean, then I suggest you go for a walk into Tiffany's or A LVMH boutique and when you cross that threshold stop, and ask yourself how have they made you feel? Maybe nothing, but then I think you are missing the point, you're focusing on the fixtures and fittings and not the overall ambiance and atmosphere.
I was sitting and talking with a guy from Amazon, he was explaining to me how everyone who works there focuses on what they call the "flywheel", This is a concept where every employee is expected to think about what benefits they can bring to their customers. But he also brought to my attention that Amazon never looks to get into niche markets. The reason is very simple, they cannot scale. They need to get into a market where they can use their sheer size to grow, a niche market is a specialist and they stay away from those because they understand that the resources it takes to capture market in this space is disproportional for a large business. Amazon Is not going to come after the smaller operator, and Amazon is not going after luxury. Amazon is focused on price, and that's a game you can never win.
Let's refocus the lens, what does the luxury business even mean to you?
In my view, the luxury business when it comes to jewellery means the ability to evoke an emotion In our customers which creates the desire to want to both experience it and own at least a small piece of it. Luxury is something we strive for, it is a feeling of being pampered, respected looked up to, and yes deep down we're touching on someone's ego, that they are able to participate in this rarefied atmosphere.
I will ask you to stop for a moment, appreciate that luxury in the world we live in today does not necessarily mean Velvet lounges and gold edged mirrors. Your environment could be minimalist, I might need to enter three security doors just to get in. Your showroom might be in a hidden away location with customer being sent a passcode that they must enter, just to get through the front door.
Ask yourself what would your customers consider being luxurious? Maybe the word is not luxurious maybe it's Dope, Lit (amazing cool or exciting) or GOAT (greatest of all time).
Your definition of what luxury is, may be very different to your customers.
Is your offering luxurious in the eyes of your customers?
What could you do to make it luxurious?
What if I said to you fresh strawberries are a luxury in winter, to some people?
We all know what a luxurious hotel looks like, or do we? Its different depending on your age and your mindset. If you stayed in a 4 star hotel , but they put chocolates on your pillow, fresh flowers in the room, fresh milk in the fridge and few pieces of fruit with a little card hand written welcoming you by name on the table, I would consider that luxurious.
I feel that we are in a luxury business, and its all about how you make your customer feel. The product, the diamond ring, can only be re invented so many times. Your client today has done so much homework before they even came to see you, they often know what they want, give, or take, before they walk in the door.
We talk about the experience, but to what extent do you take it. Are you consistent with this experience every time? So many jewellers start off with great ambitions, like the champagne bottle at pick up, but a month later they forgot to refill the stock and stop doing it. They didn't have time to write the handwritten note or call a week later, with excuses of they were busy, or do we really need to spend that additional $50.
A true luxury hotel does not drop the ball, and if they do, they overcompensate to exceed your expectations. Imagine one customer gets the champagne, but not the next one who was told about it, but you ran out. You won't hear about it, but you also won't get their referral.
Luxury is all the above and more, consistency is a key element.
What do you do? Or should I really ask what does the luxury business even mean to you?
Trade well and stay healthy