The Young Diamantaires are excited to start collaborating together with Diamonds Do Good. Our first event together is this year's Virtual Global Gathering. The global gathering this year will consist of panelists from all around the world with its aim to gain an understanding of current consumer values to capture market share for natural diamonds.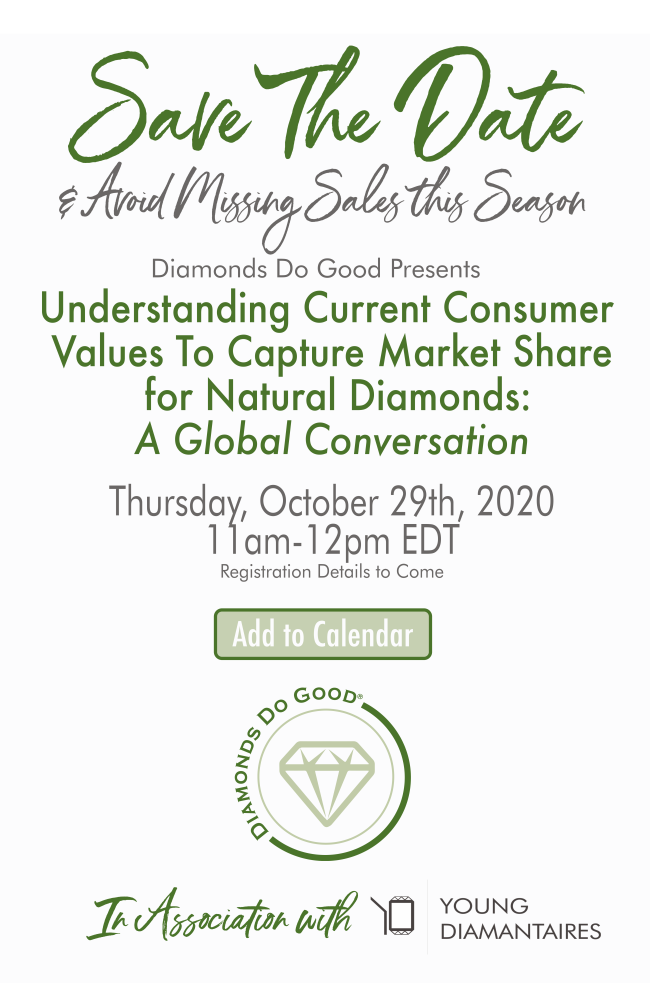 Our very own Young Diamantaires will be involved with Mr. Mike Asscher from Asscher Diamonds Amsterdam as the moderator and Kealeboga Pule and wife Ursula Pule from Nungu Diamonds South Africa among the esteemed panelists.

All the proceeds raised for this year's Diamonds Do Good Virtual Global Gathering will go exclusively to our YD fundraising project for the Renaissance School in Musina.