Ilana Brandwain, founder of Noble Fine Jewellery and female entrepreneur, reveals the vital role trusted relationships play in building businesses and reaching goals
Since launching Noble Fine Jewellery – a luxury bespoke jewellery house in Antwerp – seven years ago, I have been focused on carving out a path for my brand as well as establishing myself as a woman of business within the diamond industry.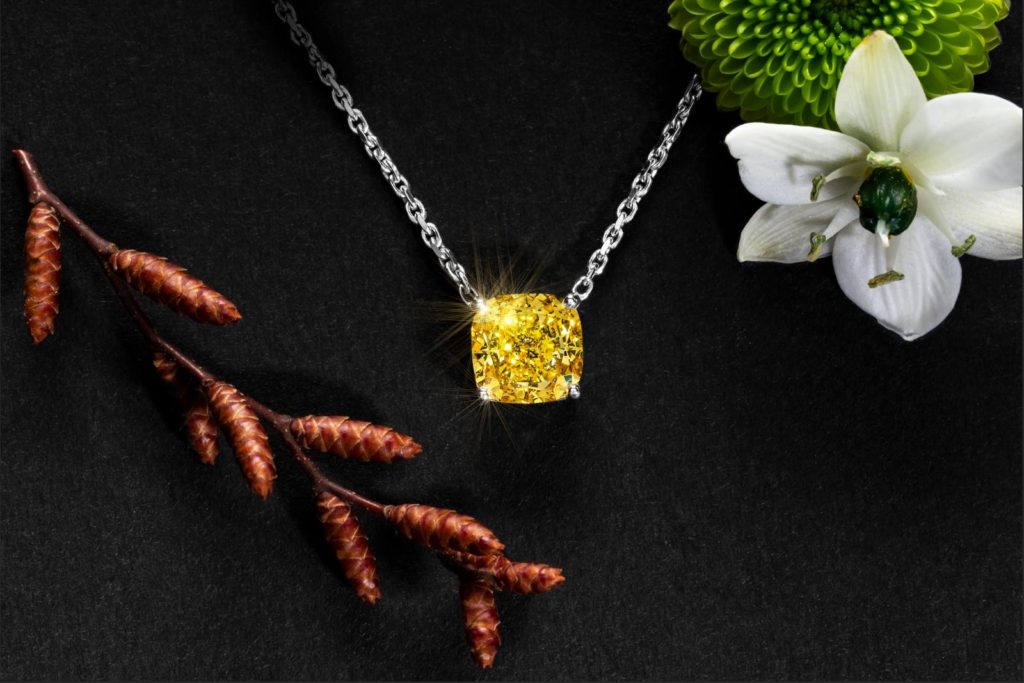 It has taken time, but central to my business and personal success are the relationships I have built and nurtured with our suppliers and clients – not only have these connections driven the business, but they have also helped to build my confidence as a business woman and developed my understanding of the diamond industry.
From the day we first opened, it has been one of learning, appreciation, and openness. In an industry where relationships, traditions, and respect are at its very core, I immediately understood the importance of ensuring that an open and trusted relationship with our clients and suppliers would always sit at the very heart of our company strategy and business goals.
Learning From Your Suppliers
Much of the pleasure I gain from my work comes from addressing the challenges and creativity we need to deliver through our bespoke pieces – and most of that essential learning and adaptability comes from what I learn through collaborating with my suppliers and artisans both in Antwerp and abroad.
Over the last seven years (and as a woman who is relatively new to the diamond world), I have found that by listening to the expert advice from those who have more knowledge and understanding than me, has been the very foundation of our success and is the key to how our business has grown so successfully.
There is no space or time for ego in my business, so I am always honest, direct and inquisitive with my suppliers. From the diamond experts and goldsmiths to the polishers and setters, I am always trying to increase my own understanding of the processes and build an appreciation of what is (or is not) possible.
The Client Is Key
And while a trusted relationship with suppliers is key, it could be argued that the most important relationship for any business is with the client.
In a luxury market where the expectations and budgets are high, ensuring you have an open and honest relationship is key: especially when working on a piece from a bridal collection, where an engagement ring will go on to become such an important and lasting symbol.
It is such a privileged role that we play as bespoke jewellers, and it is not something any of us can take for granted – or can imagine will be simple and straightforward (or restricted to business hours only).
Trust is everything, and it's a testament that many clients who have been introduced to us via Instagram or our website have gone on to become friends (and future repeat clients), which illustrates just how central and personal that relationship can become when you're wanting to achieve a stunning piece of jewellery.
By making clients central to the entire process and being as transparent and as open as you can be from the very start, it ensures they can be a part of the entire process wherever they are in the world. From clear payment terms to watching the polishing and setting taking place live over Skype or approving designs via What's App, there should always be an open line of communication that encourages confidence and manages the expectations for all involved.
And today, as the industry continues to adapt and grow during unprecedented world events, my relationships (both personal and business) will continue to be my prime focus and the key to my ongoing journey of learning and development as a woman in business. And while worldwide events may continue to throw shadows over our plans and projections, I remain positive that it is the relationships we have and the diamond community we are a part of, that will support and guide us all in how we navigate our way through these difficult times and help us build successful paths towards the future.